I have picked up a new hobby and potentially I will be able to literally reap what I sow!
Yes, my fellow reader(s)... I have picked up gardening. Some said I have grown old too fast but hey, I am married with a kid and need to save where possible so I started planting vegetables.
So far I have planted 3 types of vegetables and they have already sprouted within a week. The vegetables are okra, eggplant and lettuce.
The investment is very low; long pot - RM19, seeds - RM2 each, soil - RM10, effort - RM0 and it includes a whole lot of love.
It is really interesting to see them grow but I am not too sure if they will start producing so I will update this blog with the progress of their growth weekly. Till then, here are some pictures: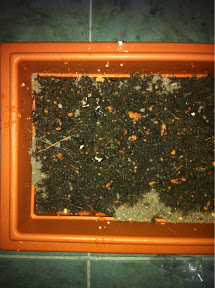 Okra's have started to sprout
Lettuce have started to sprout
Brinjals still no show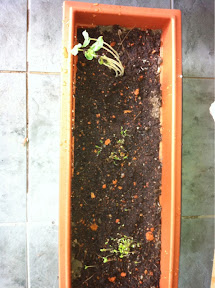 Brinjal finally caught up
All sprouted and Okra in the lead!
- Posted using BlogPress from my iPhone